Carbon finance
Carbon finance is the investment in activities and projects that generate emission reduction or pull carbon dioxide from the atmosphere through biosequestration - activities that generate carbon credits that are sold into carbon markets.
It is also about the overall funding of permit purchases in a cap-and-trade scheme where polluters are obliged to pay for emissions.
So finance for carbon is about
corporate and institutional financial risk when forced to pay for emissions
opportunity to invest in projects and activities that generate carbon credits for sale into carbon markets
trade in carbon credits using financial instruments within the market
In 2010 the World Bank reported the carbon market to be worth US$141.9 billion or roughly the GDP of New Zealand or Peru.
The bulk of this market is the European Union Emissions Trading Scheme, 30 countries using a market mechanism in an attempt to reduce total emissions by 21% in 2020 compared to 2005 levels.
This flow of money is sufficient to attract investors who engage with the market by
investing in projects that generate carbon credits under the Clean Development Mechanism of the Kyoto protocol - the so-called compliance market.CDM projects include a wide range of activities from energy saving conversions of power plants, investment in wind power and even the protection of tropical forests.
trading in carbon credits on the market by brokering deals and creating or trading in financial instruments that work with future price risk and price volatility.These are the bulk trades that occur between commercial entities, each looking to get the best value from their available credits or to minimize the cost of essential credit purchases
selling credits to the general public is the equivalent of the retail end of the market where individuals or organizations seek to buy carbon credits, usually in quite small volumes, to offset their carbon footprint
a

combination of the above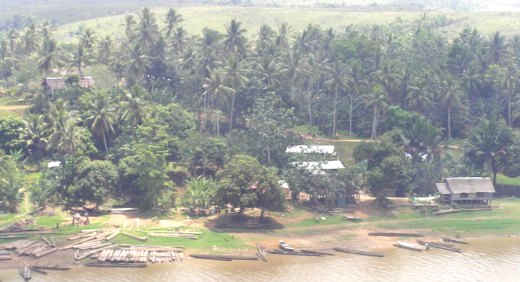 remote rural villages such as this one in Papua New Guinea stand to gain from financing of carbon projects
Clearly there are many aspects to financing carbon from how financial markets work to the due diligence required to understand the risk involved in a carbon project investment. And most of the skills come from financial sector.
However, there is sufficient specialism to see various higher education institutions offering courses and degree programs.
The syllabus of Masters degree in the topic from the University of Edinburgh Business School includes:
Science and policy
Carbon markets
Energy finance
Investment in low carbon economy
Carbon accounting
Carbon accounting is process used to measure carbon as a result of a given activity and ways to accurately record the net amount of carbon saved if that activity is changed to something else.
It is itself a niche business and unusual in that expertise in engineering, environment and financial auditing are combined. It is fun to watch practitioners in these disparate professions try to reach a consensus.
As soon as there was a price on carbon a market was an inevitable consequence. A market appeals to our entrepreneurial and risk taking instincts and a new market is especially attractive as it offers the chance of rich pickings for the nimble early movers.
And this is what we now have. A compliance market worth close to $150 billion a year and a somewhat smaller voluntary market doing similar things, trading carbon credits to make money.
Carbon finance is a catch all term for what happens to move this money around.
Still confused?
Is there something specific about carbon finance that remains confusing? Or is climate change still a conundrum for you?
Why not ask us a question.
---
More reading from CCW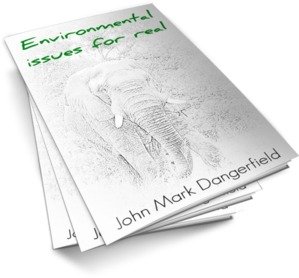 Environmental Issues for Real by Dr J. Mark Dangerfield looks at some of the obvious, and some of the not so obvious, challenges for a growing human population living as we do in a finite world.
Only this time it's not about the impending disasters or the guilt or the blame.
This time, it's 10 brief essays that are about the bigger picture. In less than an hour you could glimpse something different, a view that we can only see when we take a fresh look.
Download your copy at Smashwords
---
climate change wisdom

›
carbon trading
› carbon finance
---
---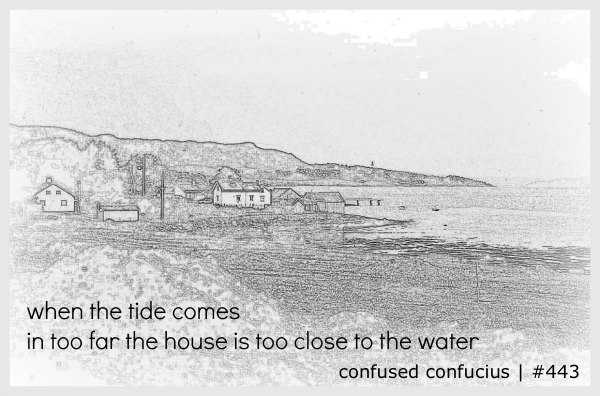 Confused Confucius spurned the monastic life for the world of work, moral conundrums and mobile devices. His sayings, questions and incongruous idioms on the environment and modern life bring delight and bafflement in equal measure...  check out more Confused Confucius sayings.